Supported Charities
At AT&T we are proud to support The Log Cabin & Playskill charities who do great work with children and families in their local communities.  Our primary fundraising event each year is our corporate golf event and in 2018 we raised £1995 through various competitions on the day; which has been donated to help support these wonderful organisations.
Below are short introductions to each of the charities. To find out more about these organisations and the amazing work they do, please visit their websites.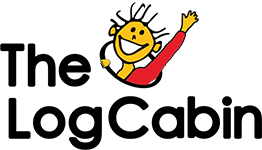 The Log Cabin Charity in Northfield Avenue, Ealing provides a setting where children and young people with additional needs or disabilities can socialise, grow and have fun alongside their mainstream peers
Children and young people with additional needs and disabilities often remain isolated from others and excluded from mainstream facilities. The Log Cabin Charity is inclusive, welcoming mainstream siblings and local children and integrating everyone so that they socialise together, make new friends and form friendship groups, regardless of ability and of whether they have emotional, physical, behavioural or learning disabilities.
Children go to After School Clubs, Holiday Playschemes, Saturday Club and Start2gether – Stay and Play sessions. The Log Cabin also offer a counselling service to young people aged 11+ and to parents and carers.
To learn more please visit: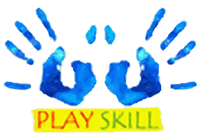 Playskill is a local charity that runs parent and child term-time groups for pre-school children with special physical needs.
Groups are run by a skilled team, including a Paediatric Physiotherapist, Occupational Therapist and Speech and Language Therapist.
They are based in Watford and Hemel Hempstead, Hertfordshire, and welcome interest from all local areas, including Three Rivers, Dacorum, St. Albans and Bushey.
Playskill is free to families (siblings always welcome to come along too) all they ask is a donation towards refreshments if you are able.
They run groups that do lots of different activities. These include: messy play, communication and singing, eating, drinking and social time, soft play and there is also access to a sensory room!
Playskill relies on grants and donations in order to keep their valuable and much needed services running.
For further information please visit: